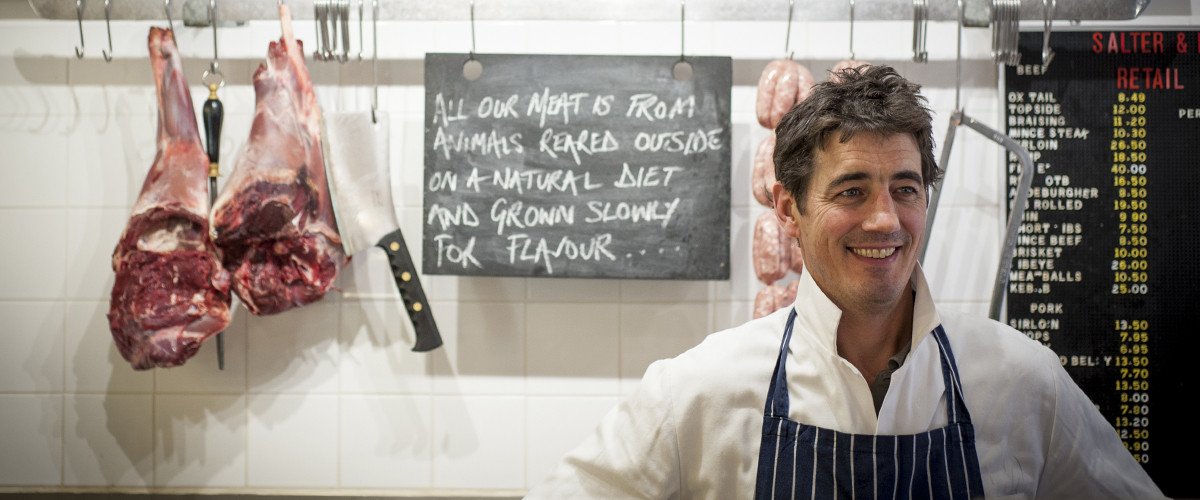 The Butcher


At Alde Valley Lamb TM we took a decision to work with specific local outlets. This allows our customers to know that the lamb you buy under our brand is guaranteed to come from our flock at the farm. For all our 2017 supplies of fresh New Season Alde Valley Lamb TM we are working exclusively with Salter & King Craft Butcher in Aldeburgh.

Salter & King specialises in meats from local producers, including excellent local beef, free-range pork and our own home-brand Alde Valley Lamb TM. They also stock a large selection of their own sausages together with cheeses, bacons, preserves, sauces and local vegetables.

Our New Season lamb is delivered on a weekly / fortnightly basis between the end of May and early September. We aim to supply Salter & King with lambs of good conformation and exceptional taste – thanks to their diet of grass and crushed barley supplement. We recommend a traditional hanging time of 5-8 days for the best flavour. The butcher shop sells a complete range of traditional cuts for our New Season Lamb - including roasting joints, BBQ cuts, mince, racks of loin cutlets, chops and larger boned and rolled roasting joints for special occasions or larger gatherings. They can also advise on recipes and seasonings.

If you have any particular requests, we recommend a visit to the shop to discuss orders. We also supply Salter & King with Alde Valley Mutton in the winter months as part of our annual Alde Valley Mutton Renaissance programme each February / March.